Two way radio resource blog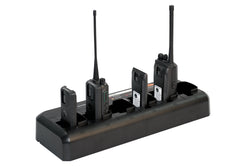 Advances in battery technology have helped make two-way radios dramatically smaller and more powerful. And while the lithium-ion battery (first sold commercially around 28 years ago) has become the industry standard, it is not the only choice.
Understanding the available options and learning these simple rules will extend battery life and improve radio performance.

Updated: July 27th, 2020 Like many around the world, we learn more and more each day about the coronavirus, and how it is impacting our families an...